SUGARLAND IS THE BEST CHOICE FOR REHABILITATION
At Sugar Land Health Care, we offer physical, occupational, and speech therapy services daily to assist residents in reaching their highest potential and return to their homes. Our Rehabilitation Program also includes:
Your physical therapist will work with you to develop a customized plan to improve your strength, range of motion and balance to maximize your independence with walking and transfers, so you return safely to home. Using advanced technologies and other modalities your physical therapist will help you overcome challenges and give you the confidence to resume your normal daily routine.
Your occupational therapist will meet with you one-on-one and create a personal program to improve your ability to do activities of daily living such as bathing, dressing and meal preparation. The goal of your work with our occupational therapy team is to enable you to return home safely and confident in your independence.
Sugar Land Healthcare Center's Speech Therapist will evaluate your challenges with communication and swallowing and create a therapeutic program to maximize your capabilities. Recovery from a stroke or other neurological disorder that impacts swallowing and communication requires the expertise of a Speech Language Pathologist who can help you regain your independence and increase the chances that you can return home.
SOME REHABILITATION SERVICES WE PROVIDE ARE: (BUT NOT LIMITED TO)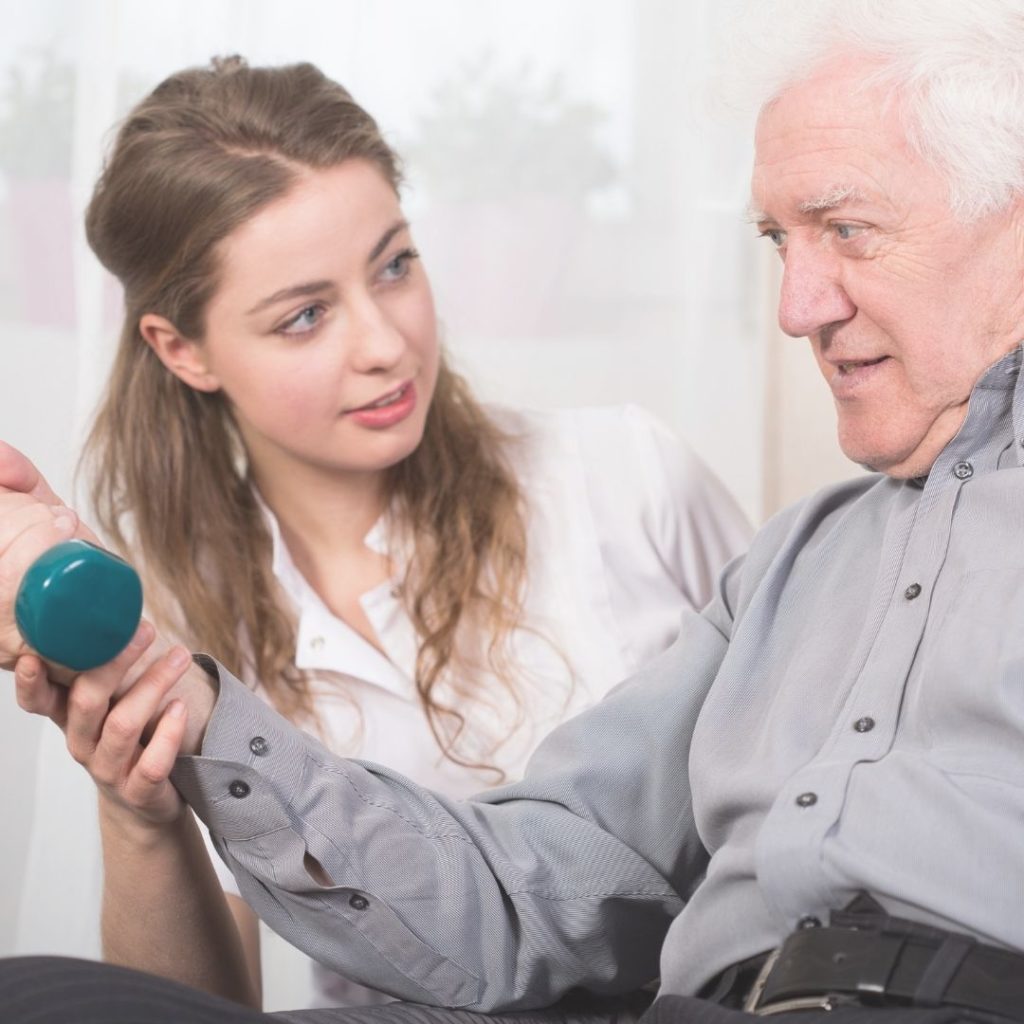 SOME REHABILITATION SERVICES WE PROVIDE ARE: (BUT NOT LIMITED TO)
Our therapy department utilizes a variety of rehabilitation modalities including: