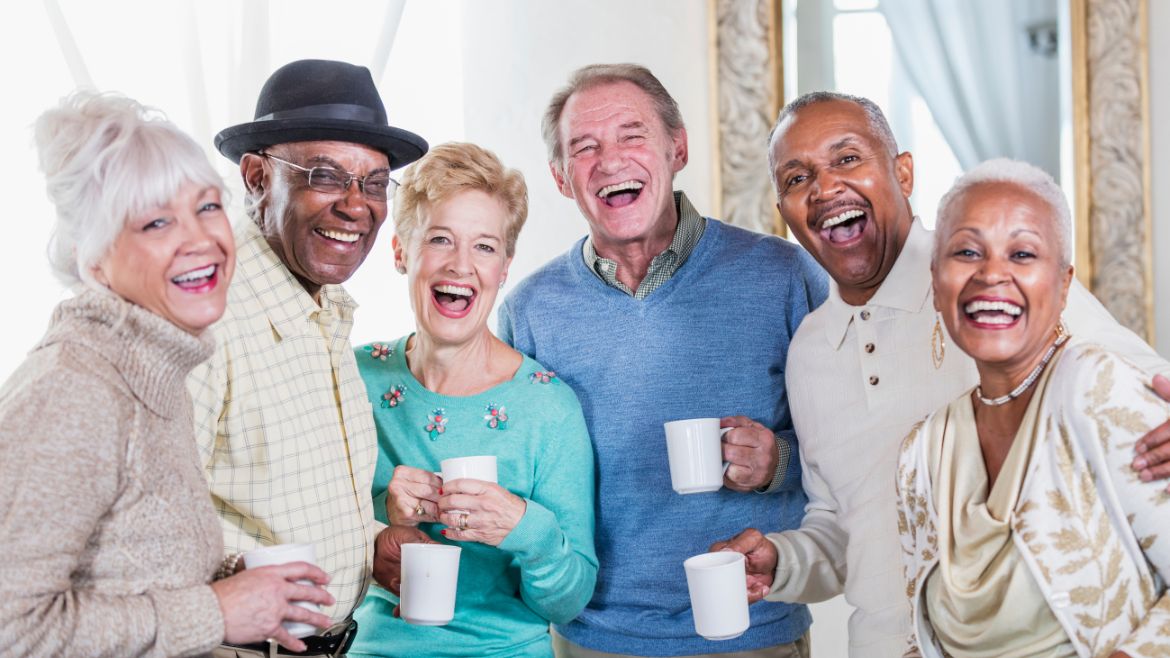 Socialization is important at any age. We value human connection and having healthy relationships because it makes us feel good about ourselves. Knowing that someone is there for us makes us feel happy, safe, and fulfilled.
Not only do we feel good emotionally, but there are many physical and mental health benefits associated with having an active social life. These benefits are especially important for older adults and seniors as they age.
The Health Benefits of Socialization for Seniors
Seniors who have a fulfilling social life are less likely to suffer from physical, cognitive, or emotional problems than those who are socially isolated. Socialization can improve senior health in a number of ways, including:
Longer lifespan.
Better stress management.
Improved self-esteem.
Improved fitness.
Decreased risk of depression.
Less anxiety.
Additionally, better social relationships keep seniors' minds sharp. Socialization can help to prevent general cognitive decline, including memory loss, Alzheimer's disease and other forms of dementia.
Senior Living Keeps Seniors Socializing
For seniors, holding close relationships is especially important, but it can be difficult. Once they are retired, their social world becomes smaller and smaller as they stop participating in community events and activities. They may have to stop due to a physical or cognitive ailment.
Moving into a senior living community is a guarantee of social interaction for seniors. Whether it is with their nurses, other staff, or their fellow residents, seniors benefit from the close relationships that are formed upon moving in. Fun activities such as arts and crafts, ice cream socials, and karaoke are just some of the ways senior living residents can meet new people and create tight bonds.
Are you looking for a lively and social senior living community that also provides quality care for your loved one? Get in touch with us at (281) 491-2226 so we can answer any questions you have.