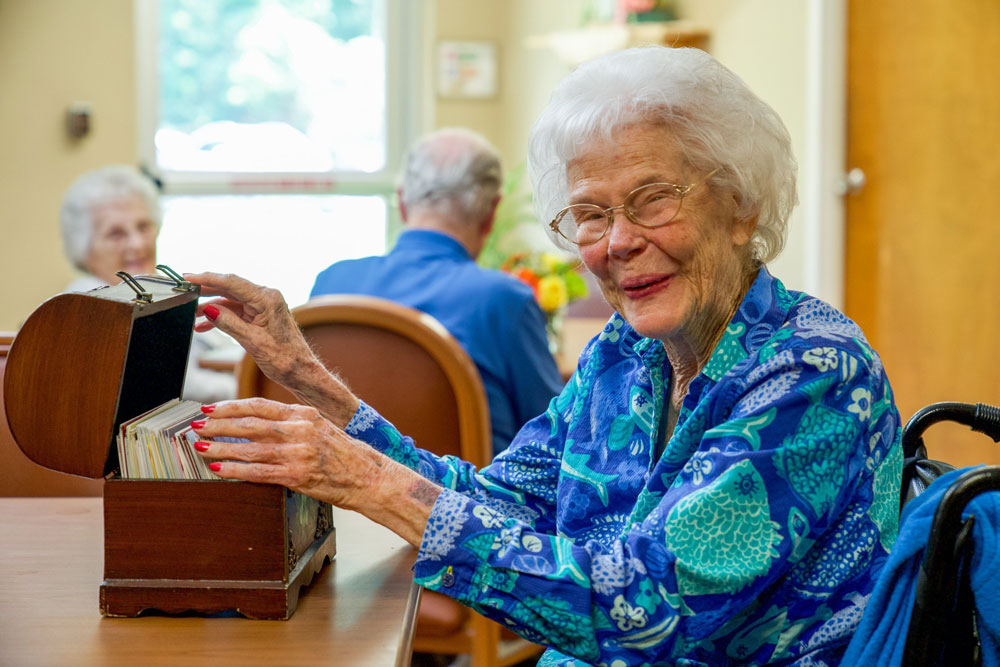 Memory Care Facilities Are Similar to Assisted Living Communities
Many of us joke about "senior moments." A real diagnosis of brain disease that begins to deteriorate cognitive functions can be difficult to handle. If such a diagnosis is made seniors and their families may need support with everyday living activities. Diseases that affect memory can be a challenge.

Memory care is the fastest-growing segment of the senior housing market. Assisted living and memory care facilities share some of the same features including common areas, communal meals, and apartment-style living. Both communities provide help with activities of daily living (ADLs) like bathing, grooming, and using the toilet. 
Memory care communities are different because they have features designed to ensure that residents with cognitive impairments are safely cared for in a secure environment. They also support everyday enrichment activities with a therapeutic focus. Specialized care and nursing services help reduce confusion and agitation while round-the-clock care and supervision combined with safety features like secured entryways and exits prevent wandering. 
At Sugar Land Health Care Center, we strive to make families comfortable knowing that their loved ones are getting the care they need in an environment designed for improving independence. Our memory care facility includes a variety of amenities, safety features, and private living space for your loved one. Residents can safely engage in the activities they love. 
Is Your Loved One Ready for Memory Care?
Here are some questions to help you determine if it's the right time to consider a memory care facility. 
Is the current living environment becoming unsafe?

Is the health of your loved one or your own health at risk?

Are your loved one's limitations beyond normal physical disabilities?

Is caring for your loved one causing you excessive stress?

Are you neglecting work or family responsibilities to care for your loved one?

Would the structure and routine of a care facility benefit you and your loved one?
Through customized care and compassion, seniors can enjoy serenity, security, and productive living. 
To talk about the needs of your loved one and whether or not a memory care facility is the best option for you, call 218-491-2226 to talk to a staff member and learn more about the services offered.